Blog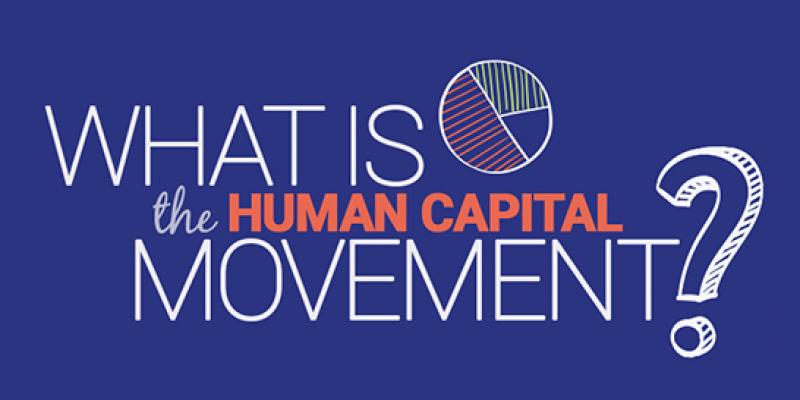 The Human Capital Movement - What is it?
Chances are that if you're running an organization, you want it to be the organization that everyone wants to work for. And why shouldn't you? On average, most of us will spend 75% of our life at work. So if your team isn't engaged in the work they're doing, that's bad news. As a Human Capital Strategist, I've been given the opportunity to work with many organizations. And I get the opportunity to see everything from the organizational perspective to the individual's perspective. One thing is certain: many organizations know that they need to change in order to retain their human capital—their most expensive investment. But while lots of leaders think about how they can build the best organization possible and achieve their mission and financial goals, they are not quite sure where to begin when it comes to their human capital.
And that's where my new book, Get Your Mind On...Your People, comes in. In this book you'll read some simple ideas and tools designed to help you become a better leader and increase the consciousness of your human capital—also known as the people who make up your organization. The book also aims to give you a different perspective on what I call the Human Capital Movement. But why does that matter?
When we look at engagement in our world today, about 32 percent of our people are fully engaged in their work. That's a good number—but it's not great. There's also about 51 percent of our people who are not engaged at work. And then we have about 17 percent of people that are actively disengaged in their work. Which means over half of the people coming into work in today's world are really sleep walking through their day. And that's a big problem that organizations have been looking to tackle for years. Because when you're disengaged at work, it can lead to disengagement outside of work. From drinking too much to spending too much money to divorcing, a lot of the dissatisfaction human capital feels at their job overflows into their personal life. How could it not?
That's why Get Your Mind On...Your People was written. It's an opportunity to raise the awareness of your people in your organization. And when you raise the awareness of your people, your organization will become better at attracting talent, keeping your workers challenged and engaged, and really build an organization of great people achieving the mission and the financial goals that you desire. Take time to become part of the human capital movement. Start by purchasing your copy of Get Your Mind On...Your People today.